THIS PIECE IS SATIRICAL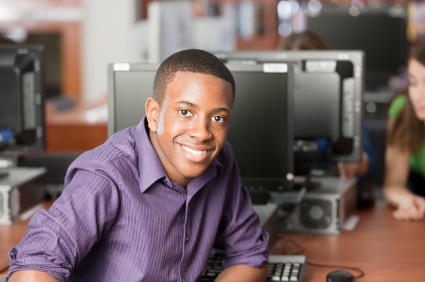 CENTER CITY— Asher Johnson, 17, died last Monday from a Staphylococcus aureus (staph) infection after a BB gun pellet accidentally lodged into his eye socket in November. The young musical theatre star, a junior at a prestigious area high school, received a wound to his left eye after an altercation with 68 year old Damien "Stonewall" Lee Jefferson resulted in a BB gun going off. Johnson's surviving family hopes their son's passing has taught other young black people to always wear protective goggles when encountering elderly Caucasian men in primarily white neighbourhoods.
Stonewall, a hardworking member of the local community and chairman of philanthropic organization the American Freedom Party, spoke to The Phoenix about his friendship with Asher, claiming "I had seen him around a few times; you know, there aren't a lot of his kind around here, and he was walking toward me while my mutt Hunter was doing his business, so I pulled out my BB gun. I just wanted to show it to him, so I tried grabbing him by the shirt collar to get his attention. But he started resisting and one thing led to another— before you know it, the gun just went off. The pellet landed in his eye. I didn't think he'd be the type to go and get a staph infection, though. It's very sad."
Johnson, pictured above in potentially gang-affiliated colours, was outgoing, friendly, and enjoyed safety. His mother, Renee, who identifies as a "consultant" for an unspecified "business", claims to have warned Asher about walking around near his school. "He came home with that unsightly wound and I didn't want to say anything at first, but he kept writhing in pain and we couldn't ignore it any longer. I told him, 'son, can you just try not to have a staph infection?' We tried everything: telling him to smile, sending him to a healer, even arranging a meeting with Pastor Joe, but he was stubborn. He just didn't want to get better. I want you to know that we tried. We are good parents. He just didn't have it in him to fight." The young man's father, Victor, the token minority attorney at his firm, nodded in agreement with his wife. "I thought I taught him how to be a man," he said, bowing his head, "I thought I told him that staph infections are common. Most people go through them. It's not anyone's fault but our own bodies' and it's up to us to get better. Just because some white guy points a BB gun in your eye doesn't mean other people don't have it worse. I should have seen this coming."
The Dean of Medicine at the Hospital of the University of Pennsylvania, Dr. Fud E. Duddie, made a public statement about Asher's death, stating "the procedures are the procedures. At this hospital, we take every precaution to make sure the patient is aware of their treatment options, but we also suggest what we think is the most medically-sound path. We felt Asher Johnson's young age made him too vulnerable to try the procedures. Staphylococcus infections are easily treated with antibiotics and surgical drainage of the wound, but by the time the patient was admitted we thought it would be more beneficial to try alternate treatments. He also lacked the proper insurance coverage for treating white-on-black wounds because they're much rarer than black-on-black trauma. So, we had to choose the best option for him at the time, that's just how the procedures go, mmkay? We are sorry that they didn't work out for Asher; we usually have a much higher success rate if the patient is compliant and remains positive. In this case, those factors just didn't line up. I know he's in a better place, now, a place where he can speak up about staph infections."
Johnson's classmates began protesting the school's lack of intervention when it was obvious Asher's wound was infected, chanting '#BanTheBB' and '#StopTheStaphStigma' during a virtual sit-in, but their rallying was quickly shut down by local police for its inappropriate message. Four students have been suspended for using hate-speech against the administration, and have been asked to apologise for their flagrant use of expletives such as "neglig**t" and "ir***ponsible" when criticizing their friend's medical team. Appropriate action will be taken by the district to prevent more students from misbehaving.
A memorial fund for the American Freedom Party has been set up by Mr. Lee Jefferson in Asher's honour.