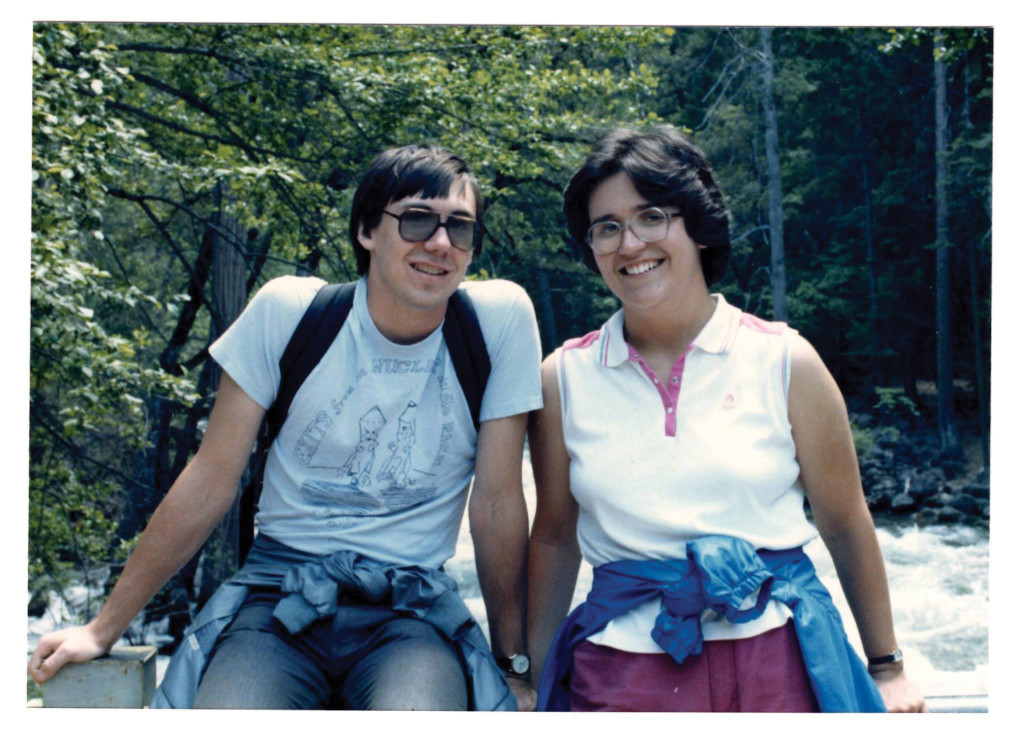 The Quaker Matchbox is a Swarthmore term that pretty much anybody who attended school here is quite familiar with. The whole idea of Swatties marrying Swatties after falling in love at the Quaker Matchbox is not a rare phenomenon. In fact, according to the Alumni Office, of the 20,041 (10,075 men and 9,996 women) alumni, 2,594 ended up marrying each other. This calculates out to about 13%. Why is that number so high? Is there something in the water at Swarthmore that makes the students fall in love?
The Green family, a true Swarthmore centered household, is no stranger to the concept of the Quaker Matchbox. Amanda Green '85 and Bill Green '83, have the perfect kind of Swarthmore love story. Amanda and Bill met each other in high school at the Archmere Academy in Delaware. Amanda was originally from Media, Pennsylvania, and Bill was originally from Springfield, Pennsylvania.
At Archmere, Bill was the editor of the literary magazine on campus, and Amanda would submit her poems and help out on the staff. Bill admired the tall, beautiful Amanda from afar, but she was never interested in him due to his shorter stature. No romance blossomed, but Bill kept an eye on Amanda (keeping tabs on her through his younger sister) even as he went off to Swarthmore College.
Two years later, Amanda started her freshman year at Swarthmore, and Bill had still not forgotten about her. By September Bill had already stopped by her dorm to welcome her and say hello. Before they knew it, one friendly walk around campus led to many more meals in Sharples, wonderful talks, and walks through the rose garden.
Bill proposed to Amanda after just three months of dating, but Amanda just laughed. Three years later, Bill tried proposing to her again, and this time it resulted in their engagement. Little did they know that their college romance would lead to 33 years of marriage to date, and the birth of their son, current Swarthmore student Paul Green '16.
According to Amanda and Bill, it isn't just something in the water that makes the students fall in love. "Both of us, as nerdy, intense, somewhat off-beat people, experienced Swarthmore as a refuge. There was a greater concentration of people like us at Swarthmore than anywhere we'd been before (or have been since). Swarthmore reinforced our pre-existing similarities, providing a safe place to seek after truth, approach life with intellectual intensity, be ourselves, have fun, and just grow up."
Imagine what it would be like if your parents had this perfect Swarthmore story, and you were now a student at Swarthmore, eating in the same cafeteria, taking some of the same classes, and possibly even finding your own love. What is that like? Does Swarthmore run through Paul Green's veins?
With both parents as Swarthmore alumni, and multiple other Swarthmore Quaker Matchboxes in his family (both Amanda's brother and sister-in-law and sister and brother-in-law were Quaker Matchbox couples), Paul Green admits that Swarthmore has played a very relevant part in his life.
"[My parent's Swarthmore background] definitely has made a big impact on my school choice and also more importantly how my family is structured. There is always a huge emphasis on social justice that I didn't understand exactly where it came from, but now that I am here it really fits in with the school framework," said Paul.
Now that Paul's at Swarthmore, the question looms, how does he feel about his family's tradition of true Swattie love? Does he think there's a chance he will continue the pattern of the Quaker Matchbox?
"I'm really big into critical thinking, which I think is a Swarthmore thing, and I didn't find that as much outside of Swarthmore. I think the person I'll to get married has to be a big critical thinker, and I think that's probably highly correlated with here, so that'll probably help things out. So yeah, I'd say it's pretty likely," says Paul.