Editor's note: This article was initially published in The Daily Gazette, Swarthmore's online, daily newspaper founded in Fall 1996. As of Fall 2018, the DG has merged with The Phoenix. See the about page to read more about the DG.
Horoscopes Week of December 4th aka Mercury is in retrograde (starting Dec 2nd) if you are wondering why everything was really weird on Saturday night.
Libra
September 23 – October 22
Mercury in retrograde means it might seem harder to balance your life than it normally is. You tried to change things up this weekend, but Mercury had other plans for you. Its great to put yourself out there in new situations, but understand there is a difference between pushing your limits and falling off a cliff. Make sure that you are feeling good before you try something new. Don't worry though because Pasta Bar is twice a week and might be one of the most consistent things at Swat.
Scorpio
October 23 – November 21
Have you been feeling MIA lately? It good that you took this weekend to spend with your closest friends, but make sure that it wasn't a one time thing. People will always be able to find time for you so try hanging out with friends during the week, I know, a revolutionary idea indeed. Cornell first is a classic location for people to socialize, but a Sharples date table might be the better place for bonding conversations. Just make sure you don't go on Wednesday at 6:00pm because someone you have a crush on will be at another date table on a date and you don't need to see that, get upset, and then cry in your pasta (because Wednesday night is, of course, Pasta Bar).
Sagittarius
November 22 – December 21
Happy (belated) (almost) birthday, Sagittarius! Unfortunately it is also that time of the year, I'm talking Mercury Retrograde. Watch out, watch your back, and watch where you are going. There is great potential right in front of you but something, or someone, from your past might try to drag you back. Say no, stay strong, visualize what you can accomplish, and no one can bring you down. A great place to visualize things is McCabe second where they took out all of the bookshelves. The open concept really lets the thoughts flow.
Capricorn
December 22 – January 19
Okay, Capricorn, here's the deal: sometimes you just have to do what you feel is right, no matter what people are saying. It can be difficult, especially for you, to resist the pull of friends, but in the end you have to deal with the consequences, not them, so you need to make the final call. If the call you are making is not drop a class that is over-enrolled and isn't that interesting to you, then drop it. Martin Warner won't hold it against you and you won't be miserable all next semester.
Aquarius
January 20 – February 18
Mercury in retrograde is going to make some weird things get even crazier. Try to take things on in small parts because doing projects all at once is never productive. If new people try to come into your life, even if they seem to have fine intentions, be wary. There may be hidden motivations that will damage you in the long run. Keep yourself focused on a goal and you'll be able to pull through.
Pisces
February 19 – March 20
Things are changing all around you right now and this is going to make you want to run away from possible conflicts. Stay strong and you will see that none of these developments actually involve you. Be considerate and supportive to your friends, but be careful to not take their problems on as your own. Go down to the Matchbox and do a weight-centric workout to quantify how much you can carry right now and apply this to your social responsibilities.  
Aries
March 21 – April 19
Slow down, Aries. You might think you see an opportunity in your future, but make sure that everyone involved is in agreement before you commit to anything. Even a small miscommunication could be destructive in the long term, especially if the relationship is important to you. Solve this by getting a Sharples meal this Thursday at 7pm and talking it all out over Caribbean bar.
Taurus
April 20 – May 20
Last week was really stressful for you and this weekend was your time to re-coup. If you went out Saturday night or stayed in, this week try your best to leave last week in the past. This week will provide some amazing opportunity, especially in the realm of employment, but only if you are focused and driven. A good way to stay focused throughout the week is to eat a solid breakfast, and, lucky for you, Sharples opens every morning at 7:30! (Except on Sundays.)
Gemini
May 21 – June 20
Well, you switched things up this weekend and Mercury being in retrograde sure didn't help make things go over smoothly. Brush yourself off, pull yourself up, and ignore anyone that mentions anything that happened. You have some big projects coming up and need to work on them now before they are all due on the same day. Eating meals can take a lot of time out your day so try doing work and eating– but not on Tuesday. Tuesday is Potato Skin Bar. Don't go.
Cancer
June 21 – July 22
The time is now. Yes I know that's cheesy, but that doesn't mean it's not true. Last week was not your week, but there is a lot of potential for new possibilities in the near future. Keep your eyes and ears open. When you eat at Sharples make sure you sit in a central location to maximize a chance encounter, but on Thursday afternoon. if you choose to eat Wing Bar understand that you won't look your best.
Leo
July 23 – August 22
Things are going well, you're riding cloud nine. The only thing that could bring you down now is if the wrong person sees you eating a meal with one particular friend.  This will bring tension into a relationship that is currently strong. To not risk this, eat every meal alone in the quiet room. I know that this is going against the grain of your normally outgoing personality, but it is critical to be reclusive.
Virgo
Aug 23 – September 22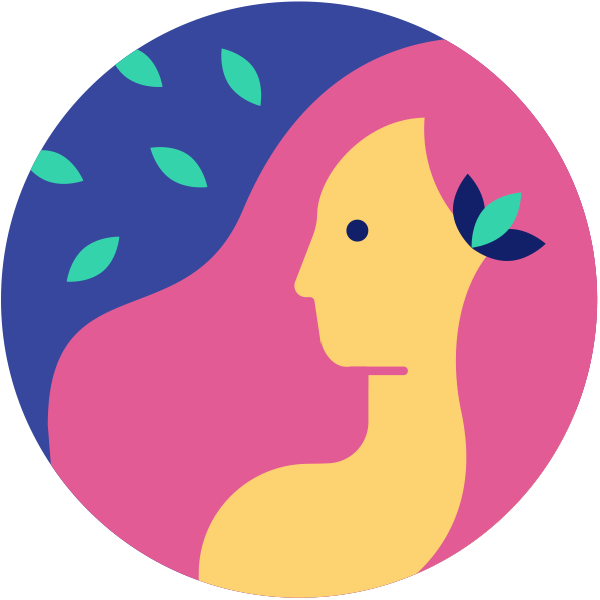 This week someone will reach out to you for a favor. It won't be about you, but will involve someone very close to you. Follow through with the favor as it is critical for the person close to you. If you chose not to, chaos will be unavoidable. If it seems daunting, try going on a long walk in the Crum to think out the possibilities– but to make sure you don't miss a meal, get Sharples take-out.