"I had a mock trial tournament this weekend. I wrote a song on the flight there and a song on the flight back."
In this manner, completely humble and matter-of-fact, Veronica Yabloko '22 described the impressive accomplishments of her past few days. You may know Veronica as her stage name, VERAH, under which she has released several singles. Such a combination of mock trial and songwriting, logos and pathos, might seem at conflict. It's a conflict that Veronica is constantly puzzling in herself.
"I think that's one of my main troubles now," she admitted in our interview. "What do I do? There is a profoundly logical side to me, where things need to make sense. But then there's like a huge part of me that is creative and absolutely must create. Now I'm trying to figure out how to balance the two and which direction to go in."
This back-and-forth plays a role in her music as well.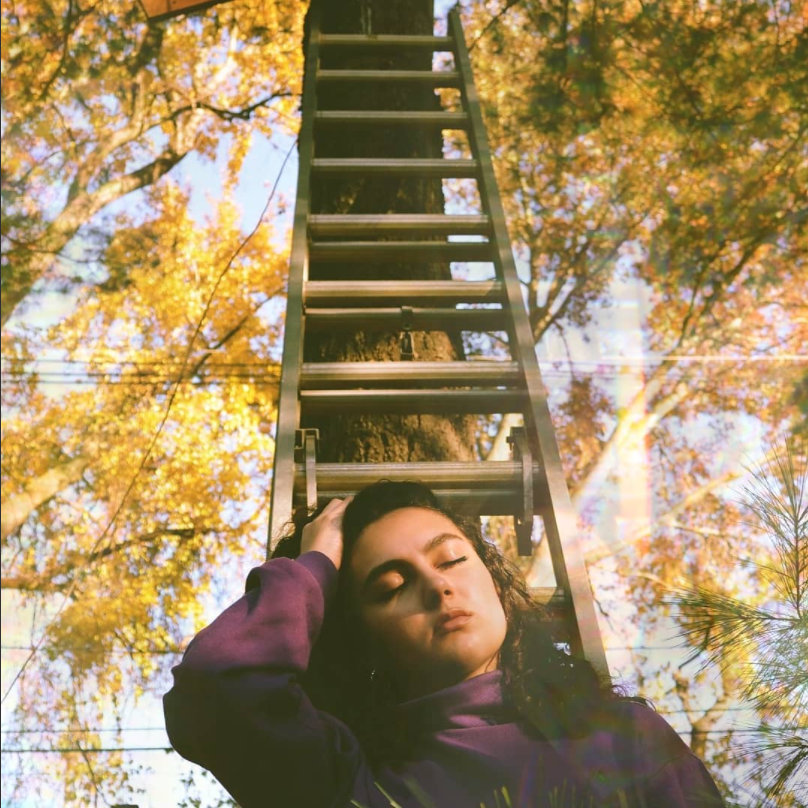 "A big theme in my music is duality, whether it be, being weak and strong at the same time or over it and still in it at the same time."
In fact, the stage name VERAH represents duality within Veronica as well. Veronica chose the name after her great-grandmother, Vera.
"I grew up hearing stories about how strong she was and all that she faced," Veronica explained. "She became the figure of what it means to be a powerful woman. Originally I wanted to just be named Vera, just like her, but there are a ton of artists named Vera. So: VERAH. VERAH is very different from Veronica. Me as Veronica, I am much more uncertain, much more, lost in a way, but not in a way that's necessarily bad. VERAH is much sharper, and she's much wittier, and kind of meaner. In a way, VERAH's somebody that I get to lean on. I am kind of lost and I am kind of uncertain where I'm headed, but she's there and she's a part of me. Creating music under that name sort of serves as a reminder of my own strength and the women who I came from and the strength that remains despite all the struggles that she went through and her daughter went through, and her daughter went through and now I go through. I never met her, but in a way I feel like me creating music under this name is me interacting with her. When I am creating music I am connecting to something much greater."
Veronica's lyrics often deal with these same themes of womanhood.
"In a lot of songs I'm writing now, it's super focused on the strength of being a woman, and also the struggles of being a woman. Expressing that through music allows me to vent about it."
Veronica's lyrics come to her in bursts of inspiration.
"Very often I am reminded of something that has occurred in my life and had a big impact on me, and I'm in it and I just start writing. I get inspired. And then in that moment I write."
Her melodies, too, fall into place with ease.
"There are some days where I just sit in a practice room, in front of a piano, and I just start playing something and that eventually blossoms into something that I really like. As a songwriter, and as a musician, I'm really intuitive in how I create. I don't think of it in terms of technicalities. I hear it in my head first, and then I transcribe it into notes."
Ultimately, this intuitive approach to music stems from Veronica's emotional intellect.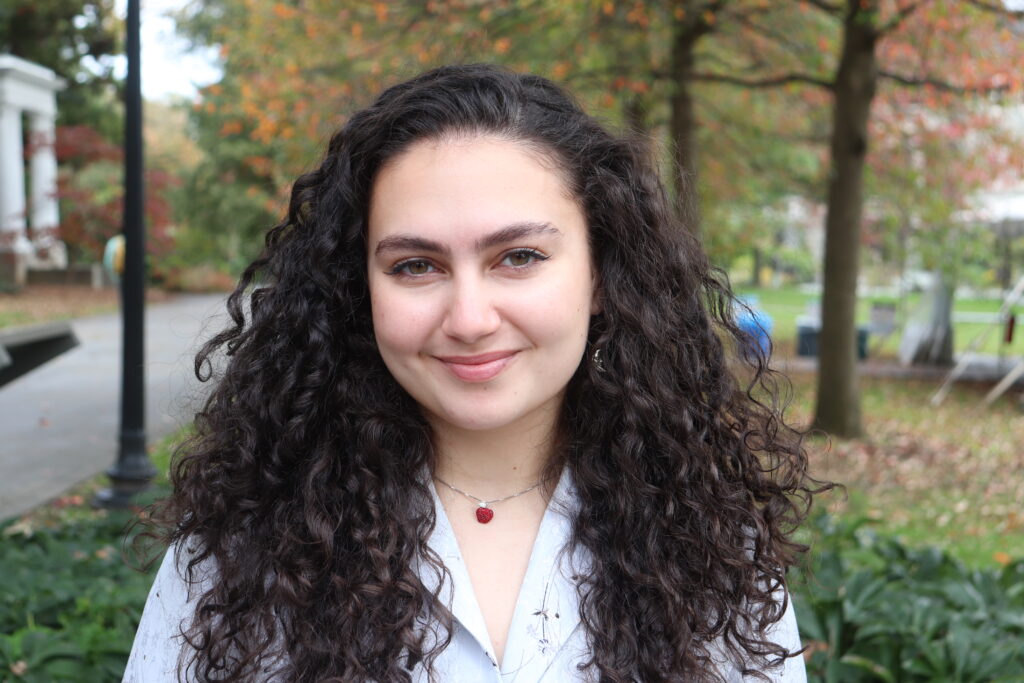 "I think all my music comes from a profoundly emotional place. And I know that I've been very sensitive and a very emotional person and I think at the core of my music is my genuine emotion. Putting it that way, every single song is a time capsule for me and it's all about crystallizing and remembering, fossilizing, the emotions that I felt that moved me to create the song. And then you know, the greatest thing I can hope for is that someone listens to it and feels that emotion and it makes them feel less alone or seen. Ultimately, I would love for people to listen to my music and feel less alone." 
During the pandemic, Veronica was able to dedicate herself to learning the intricate production process of recording and releasing music.
"I was just super motivated to release my music. And I knew that I couldn't afford to pay someone to do it for me. Well, either I'm gonna learn how to do it or my music doesn't get out there. So, over a year, and in that year, many, many struggles, I am now finally at the point where I make my own beats and I write all the instrumentation."
The results are impressive. You can listen to some of Veronica's work at verahmusic.com.