Is it possible to transform our world entirely? Or to take an object and transform it into a living, breathing thing? According to Ariana Hoshino '20 it is, and the way to do it is film.
"It's all about world-building and putting people in other places," explained Hoshino. "You can emotionally affect people with something you create."
Hoshino, a filmmaker here on campus and founder of the Cinema Club, has been intrigued by film ever since her first encounter with it— an encounter that came in the form of stop-motion animation.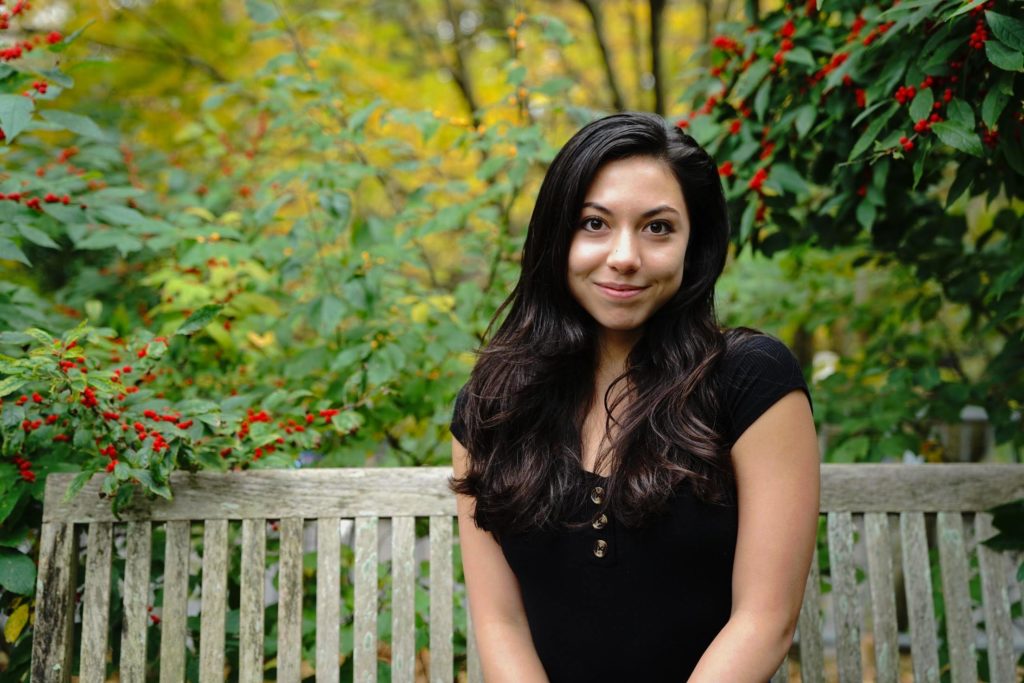 "I made my first film in 7th grade — it was for an assignment. Everybody else made posters, and I decided to make a stop-motion animation — I was so extra!" Hoshino laughed. "I found it really fun that this thing that was so inanimate could turn into something animate through my own means. It would come out the other side living and breathing, and it had power over people."
At that time the only equipment Hoshino had was her mom's DSLR camera. But that didn't stop her — Hoshino continued making the only kinds of films she could, stop-motion films, until she got her first camcorder in 8th grade.
"I made a documentary about the Romanian revolution. That was the first film that I made," Hoshino recalled. "My school was really supportive and they saw that I had an interest in film, so they would say 'why don't you make a video for the third graders,' and that's how I learned."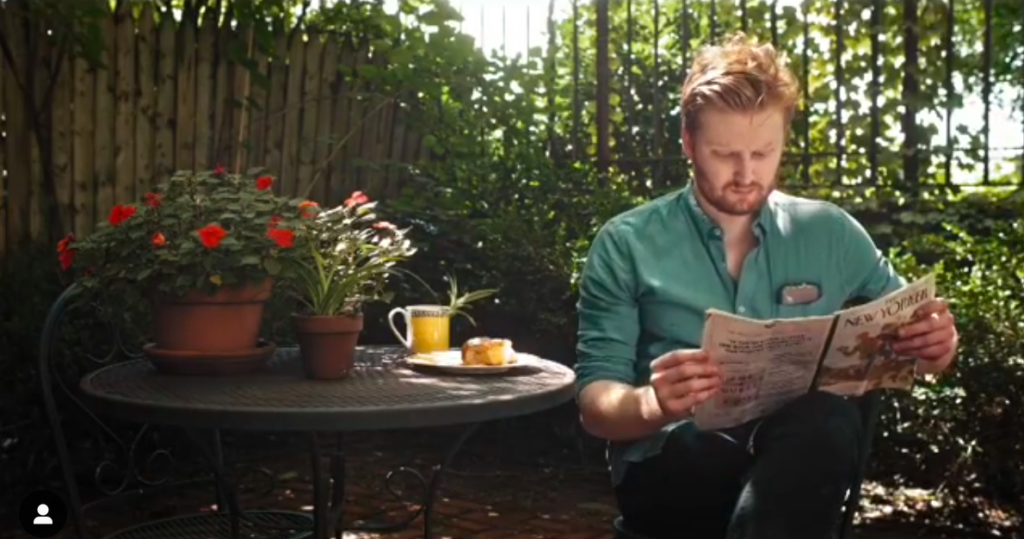 Hoshino learned quickly, and at the age of sixteen, she began to get paid for her work. Noticing how well her work was being received, Hoshino started buying equipment and soon had a full kit. But what kept Hoshino coming back was the happiness it brought her.
"People responded really well to it — and all the dopamine and serotonin levels spiked and I was like, I wanna do that again!" Hoshino laughed. "It was this specialized thing that nobody else was really doing, and I was able to separate myself from the crowd. It was something special, something that was my precious thing."
Growing up in Charlotte, North Carolina, Hoshino got to see film production first hand. At the time Charlotte was a huge hub for film production, and Hoshino even got to intern at a film production studio. However, soon after Hoshino discovered her interest for film production, studios all over Charlotte began to shut down due to changes in state taxes.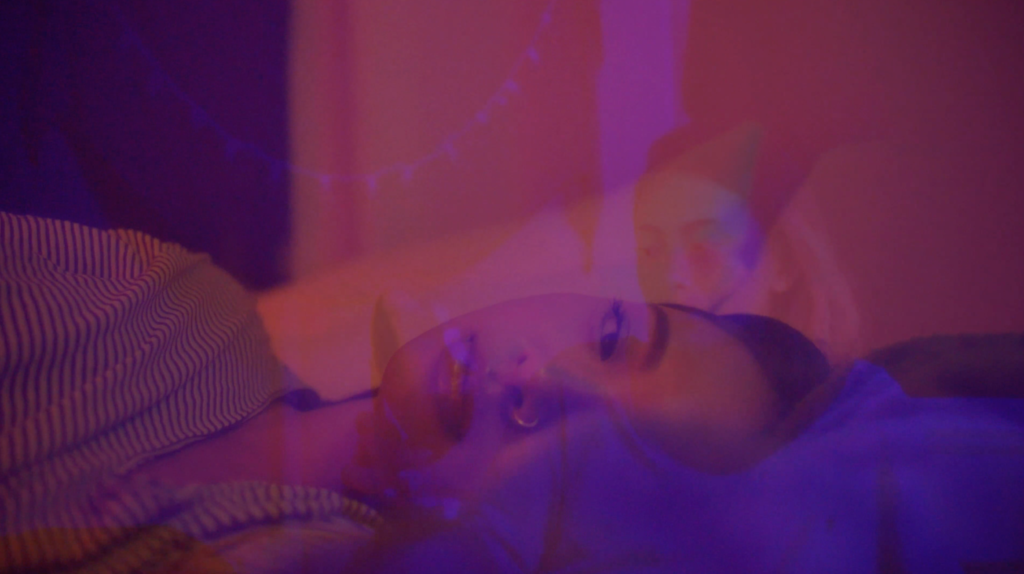 "It sucked because I didn't get onto a lot of professional sets and I didn't get to meet professional filmmakers. But, it motivated me to teach myself things. I've always been kind of a self-starting person," Hoshino reflected. "I wasn't around a lot of other film people, so I didn't get exposure to the directors and the actors. I didn't have this base-level knowledge of who the big film industry people are. But, I did have all this knowledge about production."
In fact, Hoshino has partaken in nearly every aspect of production. Directing, casting, editing, audio design, visual effects — Hoshino has done it all. Her real passion, though, is cinematography.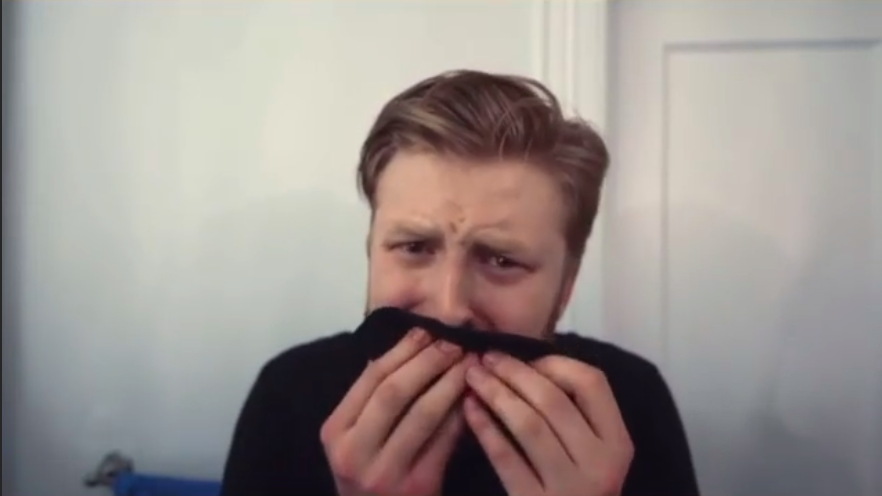 "My goal is to be a cinematographer," said Hoshino, her face lighting up. "I just want to work with people. As a cinematographer, I wanna reach for people who are driven and creative and amazing. That's how I'm gonna get the opportunities to world build and create really cool visuals."
As a cinematographer, Hoshino gets to frame, both literally and figuratively, the narrative of the story with different visual techniques.
"I really like color, experimental editing, and using focus creatively," Hoshino explained. "I see things really fast — when I listen to music, I can see it. So, I get the most excited about visuals."
In fact, Hoshino's creative process hinges on visuals. When working on a project, the first thing Hoshino thinks about are the different images she wants to include. One recent project of hers was a music video that she created for "Monarchs in Riverbeds," a song by Fouad Dakwar '22.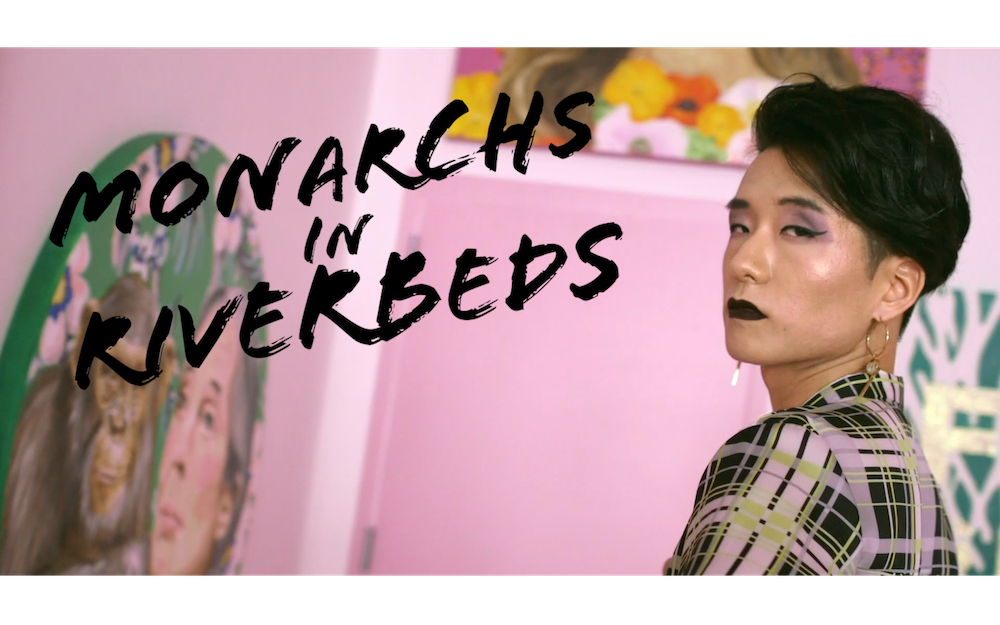 "With Fouad, he showed me his song, and I just closed my eyes and thought, what do I see happening? The first image that came to mind was Grace [Dumdaw '21] walking down the street with shopping bags and screaming at her husband through her phone. And we just built the idea from there. What if we have two characters who are art elites? And two characters who are tech business bros?"
From there, Hoshino played with different visual aspects to create the mood she wanted. Playing with these visuals, she explained, could entirely change the feel of the music video.
"As a cinematographer, I wanted it to be funny, satirical; I wanted it to convey a story," Hoshino said. "What if we highly saturate the images? Make it cartoony? Everything is sped up like 120 percent because I wanted it to look manic and erratic."
Hoshino's favorite part of filmmaking, though? Meeting new people.
"When you make something with a bunch of people and it's a lot of work and at the end of the day you're all exhausted — it bonds you. You've created something together, and that's a bond, but you've also gotten exhausted together, and that's an even stronger bond. I have met the most people through filmmaking, and I've developed the closest relationships that I've had through filmmaking."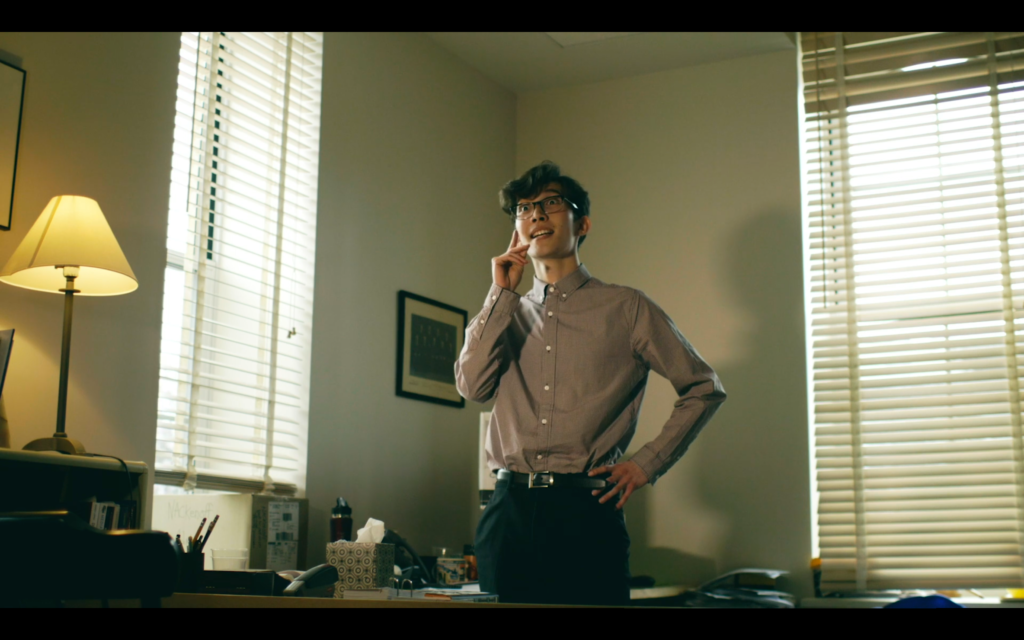 Hoshino's story points to the most wonderful thing about art — its unifying nature. In fact, that's what Hoshino is most looking forward to: meeting creative people and helping them execute their visions.
You can find Hoshino's work on Youtube, on instagram @arianacine, and on her website ariannasims98.wixsite.com/ariannasimsdop.