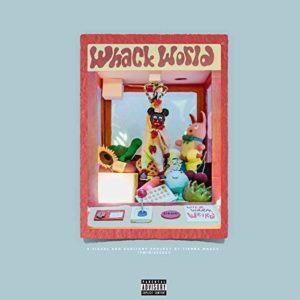 Tierra Whack – Whack World
2018 saw the release of some of the longest and shortest albums in recent memory. Artists such as Migos and Rae Sremmurd released albums with runtimes upwards of 90 minutes, whereas Kanye West produced five albums, including his own "ye" and "Kids See Ghosts," all shorter than 25 minutes. "Whack World," the debut album from Philadelphia singer and MC, Tierra Whack, is one of the year's most concise projects, running a mere 15 minutes. The album's format is one of its most unique features, as the short runtime is split across 15 stylistically unique and varied songs lasting exactly one minute each. Songs such as the comedic and cartoonish "Pet Cemetary" stand in sharp contrast to the lamentations found on "4 Wings" and the confidence of "Sore Loser." Whack's appeal as a vocalist lies in her excellent singing voice and catchy flow, but she stands out even more for her versatility and the range of styles which she is able to embody. While it's tough to imagine a song about eating your vegetables, as in "Fruit Salad," lasting longer than a minute, the biggest drawback of "Whack World" is the degree to which it leaves you wanting more.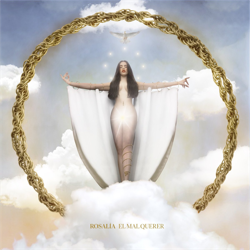 Rosalía – El Mal Querer
Spanish popstar Rosalía garnered international attention last year with her debut record "Los Angeles," a project which drew heavily on the influences of flamenco and Spanish folk music. One year later, Rosalía has returned with an album which is more immediate and infectious without sacrificing complexity and execution. While the album is sung entirely in Spanish, Rosalía's vocals are expressive and compelling enough to stand on their own. Songs such as "MALAMENTE" (which can be interpreted as a play on words, joining the words "bad" and "mind") and "DI MI NOMBRE" ("SAY MY NAME") are short, danceable earworms, whereas songs such as "NANA" feature long, impassioned vocal passages. "QUE NO SALGA LA LUNA" ("MAY THE MOON NOT RISE") is equally engaging as the album's poppier cuts, but is also the most informed by Rosalía's formerly more prominent flamenco Spanish folk sensibilities. Across its brief 30 minute runtime, "El Mal Querer" is a captivating and refreshing listen, featuring a number of vocal inflections and instrumental elements which most listeners might not be exposed to otherwise.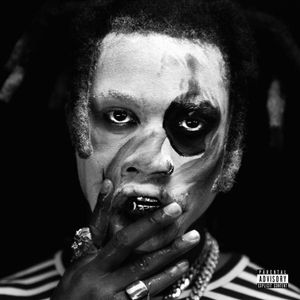 Denzel Curry – TA13OO
On this follow up to his 2016 "Imperial" mixtape, Denzel Curry was looking to finally deliver on his potential as an artist across a solid body of work. A veteran of the aggressive south Florida style of rap, Curry has long been a fixture in the rap scene since the elevation to meme status of the song "Ultimate." His most recent effort, "TA1300," is Curry's most complete project to date, featuring a number of the expected bangers along some refreshing growth. While songs such as "SUMO," "Percz," and "VENGEANCE" continue the heavy, distorted, and aggressive style many have come to know him by, songs such as "CLOUT COBAIN" and "BLACK BALLOONS" are more melodic and do well to diversify the sounds across the record. Ultimately, "TA1300" is a strong addition to any gym playlist and an excellent point of introduction to Curry's music.
Santigold – I Don't Want: The Goldfire Sessions
Probably best known for her hit "Disparate Youth" as well as the success of 2016's "99 cents," Santigold surprised listeners with a brief album entitled, "I Don't Want: The Gold Fire Sessions" on July 27 of 2018. While it generated very little buzz in music circles, Santigold's latest effort is a fun and carefree experience full of warm, feel-good indie pop. The album's 32 minute runtime flies by, with many songs blending seamlessly into the next. Beginning with the infectious "Coo Coo," Santigold never lets up with a barrage of earworm hooks and melodies which will have listeners humming along on their second listen. This project accomplishes all it sets out to do, the only downside being that Santigold occasionally sells herself short in terms of the simplicity of her songwriting and structure.
Blood Orange – Negro Swan
Devonte Hynes, better known under the moniker "Blood Orange," has been producing music for years now, initially releasing "Coastal Grooves" in 2011. While Hynes has developed considerable artistic acumen through his songwriting collaborations with artists such as Solange and FKA Twigs, "Negro Swan" feels like the first time talented artist has overcome his influences and produced something which is emphatically its own. Standing among the best albums of the year, "Negro Swan" is often quiet, beautiful, and dreamy in its exploration of identity, belonging, and family. "Saint," "Jewelry," and "Charcoal Baby" steal the show as tracks from start to finish, however, a number of songs feature interesting and compelling motifs and chord progressions which merit relistening. While it may not immediately grab your attention, "Negro Swan" has much to offer the patient listener.
Images courtesy of amazon.com and wikipedia