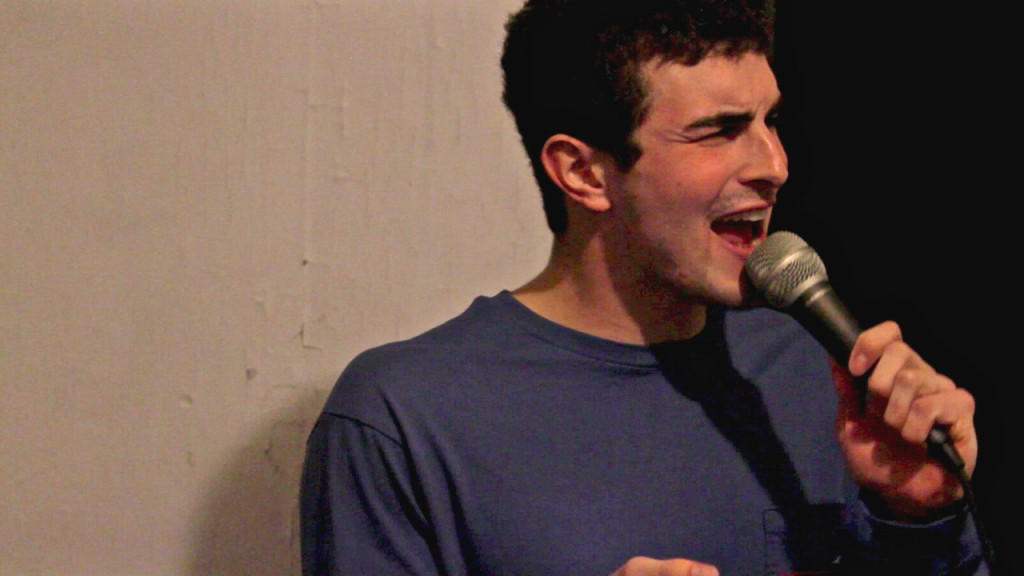 What do Dirty Mike and the Boys have in common with The Doors, Coldplay, Vampire Weekend and Hall & Oates? They all formed during the experiential roller-coaster years of college. Amid Swarthmore's famous workload, 8:30 a.m. classes on Fridays and Sharples food, drummer Tyler Welsh '16 agrees that being in a band with your college classmates undoubtedly has a major impact on your college experience.
Dirty Mike and the Boys is made up of Mike Selverian '16, Devon Baughen '16, Cole "The Funk" Graham '16, John "Clean Keys" Cohen '15, Nathan Scalise '16, Tyler Welsh and RJ "Tarsch" Tischler '16. The seven-piece band isn't complete without their equipment manager, Jimmy Gastner '16, and manager Will Black '16.
During their freshman year, the boys met on the soccer team and clicked instantly. Their musical influences varied greatly, from composers such as Beethoven to artists like Weird Al Yankovic. Their unique, large sound involves instruments such as the trombone and accordion, as well as more traditional ones like guitar and bass. The band also cites "swag"  as a popular element among their fans.
Welsh is optimistic about their future as a band. He didn't expect the band to have as many fans as they do. What he did expect was to be the singer. However, once he decided to focus on being the drummer, Selverian took over the vocals and they haven't looked back since.
The pop punk/funk/post-70s band is on its way to creating its own original sound. "Cole likes to do a lot of the writing and is pretty much the main creative force in the band. He's literally written every lyric," Welsh says. "But sometimes Cole will play something that is unfathomably difficult and I have to follow up with a solo after he plays on one of our songs. Sometimes tensions get real high and RJ will walk out on practice. We normally let him cool down for a while and just jam and wait for him to come back."
Despite the lows of being in a band, the highs are very high. Welsh reminisces about a four song set in Olde Club: "We turnt up and set the place on fire. The power, the energy, the freedom. 10,000 screaming fans at our beck and call. It was magical."
The band's humor and energy are clear not only in person, but on stage. Attend one of the Boys' sets and listen to the 2014 Battle of the Bands winners play "Por ti Valore,"  their version of "Remix to Ignition" or any song by Simple Plan, and I'm sure you'll experience the same magic that Welsh experiences on stage.