In List Gallery Exhibition, Henry Horenstein Tells A Story of Photographic Forms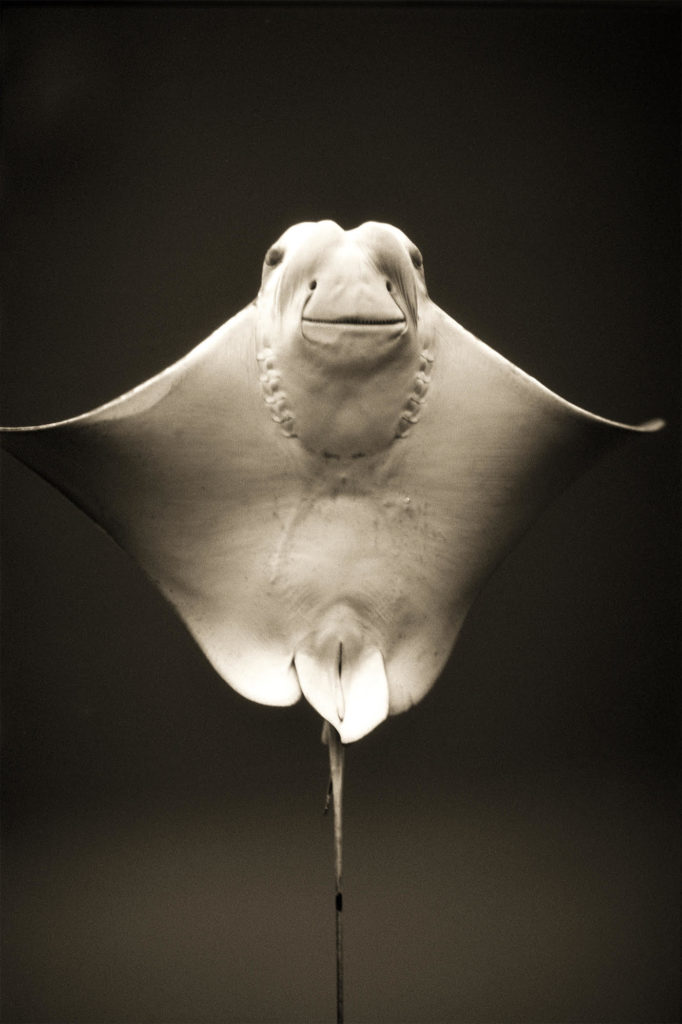 At first, nothing predisposed Henry Horenstein to become the photographer that he is today. Originally shooting for a degree in history, a series of unexpected events led him to a BFA and MFA at the Rhode Island School of Design in New England. Inspired by photographer and professor Harry Callahan, Henry Horenstein saw in photography a way to make every moment historical — and unforgettable. His work has been exhibited in various locations around the country like the Smithsonian's National Museum of American History, Philadelphia Museum of Art, the J. Paul Getty Museum, and now The List Gallery of Swarthmore College. Henry Horenstein invites us to explore the narrative of forms through three series of photographs: "Humans," "Animalia," and "Cuba."

"Humans" is the title of the first series of this exhibit. This series of nudes, taken between 2004 and 2008, contrast the private with the public: photographs of eyelashes are placed next to that of genitals, a pair of eyes juxtaposes the confrontational image of an outstretched underarm. Some evocative, others suggestive, the perspectives and texture of the photographs instill a sense of wonder. Horenstein chose an analogue camera to produce a shallow depth of field (known as bokeh) using lenses between an f/1 and f/1.2 aperture. The graininess of the pictures is achieved by over-processing them, and printing them on sepia. This perfectly complements the whole mood of the pictures like a cherry atop the cake and produces this desired effect of mindful exploration (those photography aficionados, thank me later for the tip.) During his reception, Horenstein confides that even more "provocative" images had been taken, but were not chosen for the sake of the sensitive souls among us.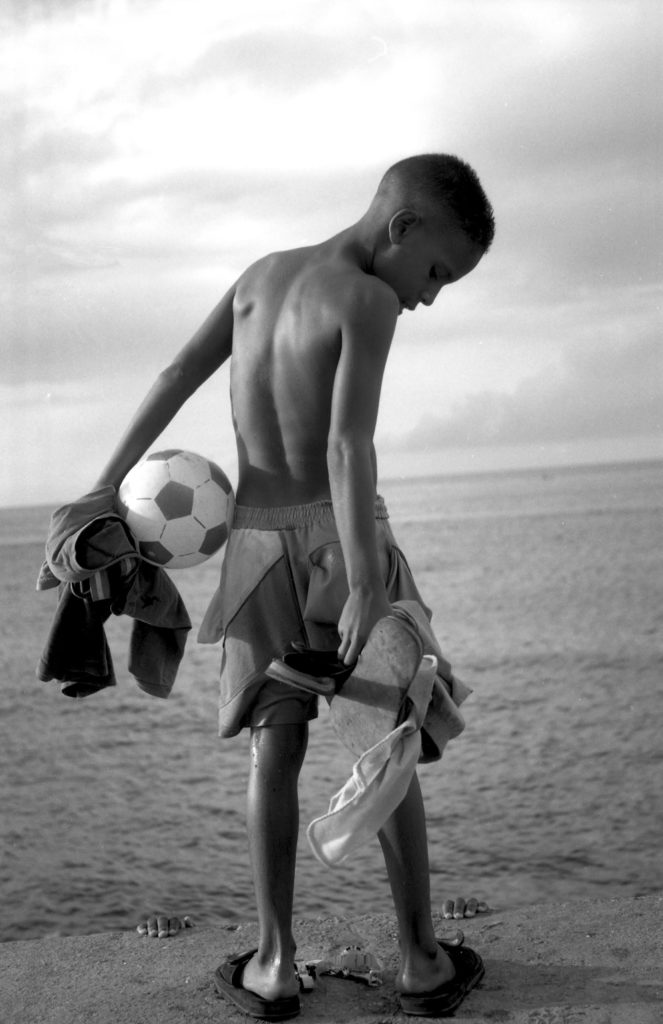 On the wall opposite the mesmerizing humanly shapes is a series of haunting animal forms. "Animalia" is the second series of photographs taken by Horenstsien between 1995 and 2001. I am not a particular fan of wildlife photography, but "Animalia" convinces me. The game of light on these black and white photographs are just the finishing notes on what has already been achieved by the muses. Just have a look at "Cownose Ray," the perfect captured symmetry and the dark background makes the animal appear to float in anything but water — worthy of a Vogue cover — Animalia edition. The veiled light contrasts their silhouette, creating a sense of mystery but also brings serenity to the whole scene. His ability to capture the image of constantly moving subjects and make them appear peaceful and otherworldly once more proves Horenstein's mastery over his craft.

Shot in the year 2000, "Cuba" is the last series in the exhibit. Here, Horenstein approaches his subject matters in a different way. Cuba is already a famously colourful country — his goal, therefore, was to capture that colorful energy in still, black-and-white images. Horenstein's signature monochromatic photographs are filled with more light this time, revealing the facial and bodily expressions of the subjects. Just look at "The Boy on the BasketBall Court", or "The Girls on the Walls," and the "Kids Watching Boxing Match," all of which revel in their simplicity and enigma. Their captivated gaze and their seemingly busy postures captivate us in return and make us want to engage with them. Finally, the cast shadows on the bodies of the subjects complement the monochrome style. They add more contrast and tonality, thus giving this vintage look to the photographs.

Whether it is the intimacy of the human body up close, the shape-shifting authenticity of the fauna, or the zest of human interactions, Henry Horenstein just like a historian, immortalising the moment.