Now is a better time than ever to thrift. With the increasing popularity of "Tidying Up with Marie Kondo," a new Netflix original show that follows bestselling author and organization expert Marie Kondo, the United States has been in a decluttering craze. Thrift stores around the country, such as Goodwill, have been experiencing tremendous increases in the quantity of donations since the start of the new year. Not only is thrifting environmentally and economically friendly, the majority of proceeds are donated to charitable causes. As a student who grew up in Swarthmore and has explored the Philadelphia region for the last 15 years, I have compiled a list of the best thrift stores in the area for you to take advantage of the incoming donations in addition to recycling your old clothing.
Plato's Closet
Broomall, PA (a short, ten-minute drive away)

Plato's Closet is one of the few modern thrift stores near Swarthmore. Plato's Closet is the Urban Outfitters of thrift stores, selling used clothing from brands like Abercrombie, Adidas, American Eagle, Charlotte Russe, H&M, and more. Priced at a quarter of retail value, these clothes are relatively new and can replenish your wardrobe without costing you more than $50. Plato's Closet is unique because unlike Goodwill, it is a thrift store that will bargain with you. In addition, you can exchange or sell your old clothes at the store. Plato's Closet will pay you on the spot for whatever clothes you donate in store credit or cash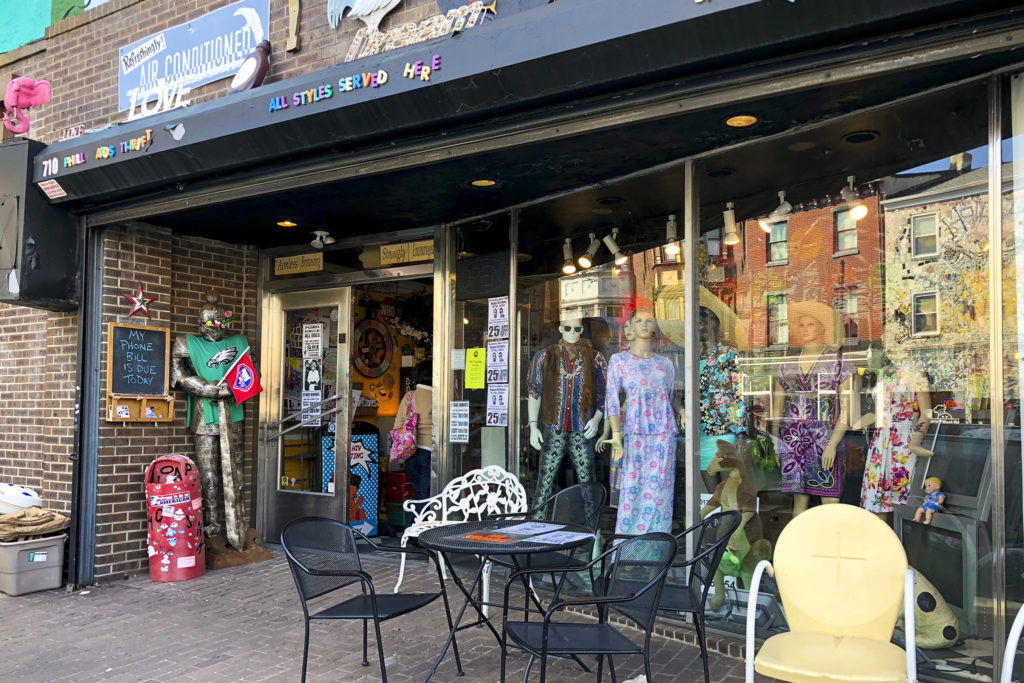 AIDS Thrift
South Street, Philadelphia

If you're looking for something more eclectic in Philly, AIDS Thrift is a must. AIDS Thrift is located on South Street, which is the most famous street in Philadelphia and known as a melting pot of various groups and cultures. There are countless deals like $1 clothing on the first Saturday of every month, and the store is constantly opening its doors to new customers. One of the most compelling reasons to shop at AIDS Thrift is the organization's compelling mission. Almost all of the proceeds are passed on to AIDS agencies in the Philadelphia region that help research AIDS and provide the necessary resources for people to get tested for HIV. In addition, the store helps organize the Philadelphia AIDS walk, one of the biggest walks in Philly, every October.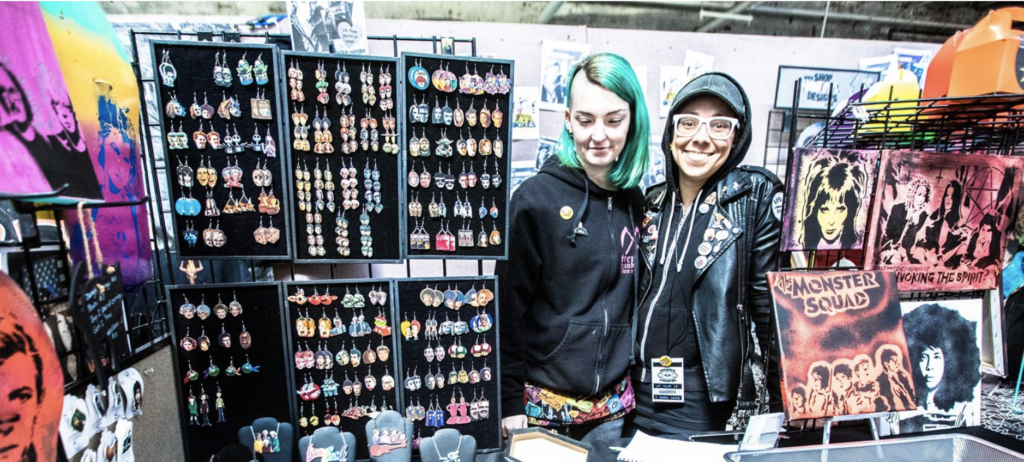 Punk Rock Flea Market
Market Street, Philadelphia

The Punk Rock Flea Market is one of the biggest thrifting destinations in Philadelphia. his flea market occurs at the end of April every year and attracts thousands of people from all over the state who are interested in shopping for vintage punk clothing, records, and art. While there is a $3 admission fee at the door, there are over 200 street vendors who alternate between the two day events. In addition, the Punk Rock Flea Market has live music featuring local Philadelphia bands and was named one of the most popular events in the Philadelphia region for thrifters and vintage collectors.

Heres2CoolStuff Clothing
South Street, Philadelphia
Heres2CoolStuff Clothing was voted one of Philly's best thrift stores and is an awesome place to thrift if you are looking for more modern and unused clothing. With an entire downstairs dedicated to random t-shirts, Heres2CoolStuff Clothing is a place you don't want to miss out on. This thrift store has awesome prints and countless tacky dad joke shirts that you can wear ironically to parties. Heres2CoolStuff Clothing is unique in that they host events that cater toward a specific clothing item and often have sales. This upcoming week, the store is having a sale on glasses and hats; ater this month, there will be a 50 percent sale on all thrifted items.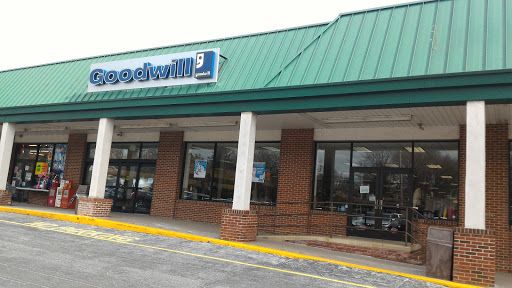 Goodwill
Chester Road, Swarthmore (near Mary Lyons dorm / CVS pharmacy)

Whether you want beer shoes you can ruin at parties or cheap clothes for dress-up events, Goodwill is the OG place to buy used clothes and shoes. The inventory is updated weekly with new donations, and there are daily half-off clothing sales. With every purchase, shoppers are contributing money that will go toward programs that provide education, skill training, and career development help to people nationwide in order to fill jobs throughout the United States. If you're looking to get rid of a lot of old clothes, don't throw them out! Donate them to Goodwill at the dropbox behind the store and add to their collection.
Featured images courtesy of beltsy.org, trentonprfm.com, yelp.com, and donationcenters.com