Editor's note: This article was initially published in The Daily Gazette, Swarthmore's online, daily newspaper founded in Fall 1996. As of Fall 2018, the DG has merged with The Phoenix. See the about page to read more about the DG.
Aquarius (January 20 – February 18)
It's been a tough week Aquarius. Gold prices touched an over two-week low on Monday before paring losses as chart signals helped offset pressure from a stronger dollar. Analysts expect U.S. crude inventories to decline by 2.5 million barrels in the latest weekly supply reports. And to top it all off, while Japanese markets have closed higher for the sixth consecutive day, the rest of Asia continues to tread water. My advice to you is to liquidate your current holdings in Turkmenistan and reinvest heavily in cane sugar.
Pisces (February 19 – March 20)
Hmm, I'm afraid I don't have much to say about you Pisces. But you remember that Taurus you knew in high school? You know, the one that made you do their homework and called you stupid names. What was their name again? Dick? Delorean? Well they're doing great! They got into an Ivy! And this week is going to be phenomenal for them. Their presenting a paper to the NSF with the Libra from gym class you always wanted to talk to. This success might be the spark that will reignite their waning relationship as well as the final stepping stone for Capricorn to cinch that fellowship. And to think that none of this would have happened if you hadn't written their Common App essay for them all those years ago. You should stop by to say congratulations.
Aries (March 21 – April 19)
This past week has been pretty crazy for you Aries and you're not entirely sure what to do moving forward. Just remember: a journey of a thousand miles begins with one step. A person that never made a mistake never made anything. A bird in hand is worth two in the bush. It takes more than good memory to have good memories. Something you lost will soon turn up. Get more fortunes at freefortunecookie.com! A member of your family will soon do something that will make you proud.
Taurus (April 20 – May 20)
See Pisces.
Gemini (May 21 – June 20)
Things haven't felt quite right for a while now Gemini, and you don't know why. You know that something's missing but try as you might, you can't figure out what it is. Clearly, what you need is some more world-class journalism in your life! That's right Gemini, I see a veritable profusion of DG articles in your future! This week let our intrepid reporters  and uncommonly attractive horoscope writers be the tooth filling for that aching cavity in your heart.
Cancer (June 21 – July 22)
Great news Cancer. This is it. The astrological forecast you've waded through years of self-care paternalist bullshit for. That's right my friend, call your mom, bust out the sparkling cider, for this week is the week you finally find the one true love of your life. It will happen in Cornell 2nd. The stars that told me this were unusually reticent about this person's sign and physical appearance however, so you'll probably have to flirt with everyone up there just to be safe. They were also pretty tight-lipped about when exactly your soulmate was due to make an appearance, so you might have to camp out there for a couple of nights. Just remember to be quiet though, 'cause if the night manager hears noises after the doors lock, she'll call Pubsafe, and then you get another strike and they confiscate your bug sweeper… at least, I hear that's what happens.
Leo (July 23 – August 22)
Leo, in spite of your best efforts, it looks like the ghosts of your ancestral home will continue to assail you on every side. A burnt sacrifice might help to assuage their grievances with you, but I doubt it.
Virgo (August 23 – September 22)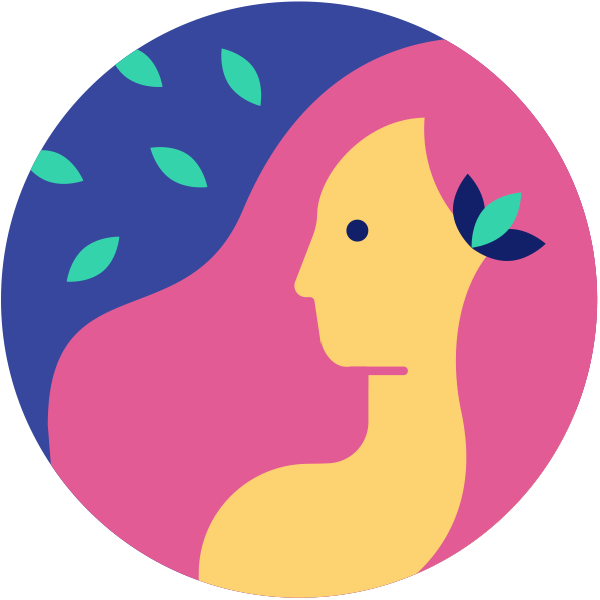 Dear Virgo, you really should stop reading horoscopes online and get started on that paper. We're all beginning to worry…
Libra (September 23 – October 22)
Libra, you are going to meet a charming and enigmatic Scorpio this week. He will hand you a code. Once you have deciphered it, you will have the address of a deposit box in a Subway station in upper east Manhattan. To get the combination to the box, you must defeat its guardian and solve his riddle. Once you've made certain that you weren't followed, open the box and look inside. The number you see there belongs to a specific mailbox in Parrish West. The key to open it lies in the mouth of the jade lion that sits where the breaking dawn deflowers the night. Open the mailbox; inside you will find one half of an encryption key. Remain exactly where you are now, destroy this message and await further instructions.
Scorpio (October 23 – November 21)
Pretty average week ahead for you Scorpio. Your fluency in ancient Belarusian is going to stay about the same while your proficiency in Klingon remains slightly above average. Most likely, your mutant ability to control the weather will fail to manifest itself again this week, but you ought to be used to that by now.
Sagittarius (November 22 – December 21)
At some point this week the most beautiful person you will ever see is going to be on a SEPTA train on the other side of the platform with the doors closing. Sorry pal… but yeah.
Capricorn (December 22 – January 19)
The week ahead promises to be pretty good for you, Capricorn. So long as you stay out of Parrish 3rd  between the hours of 3:45 a.m on Sunday and 7:15 p.m on Tuesday you should be fine.
But what if I live there-
Don't tempt the fates Capricorn! That's one class you can't take pass/fail…