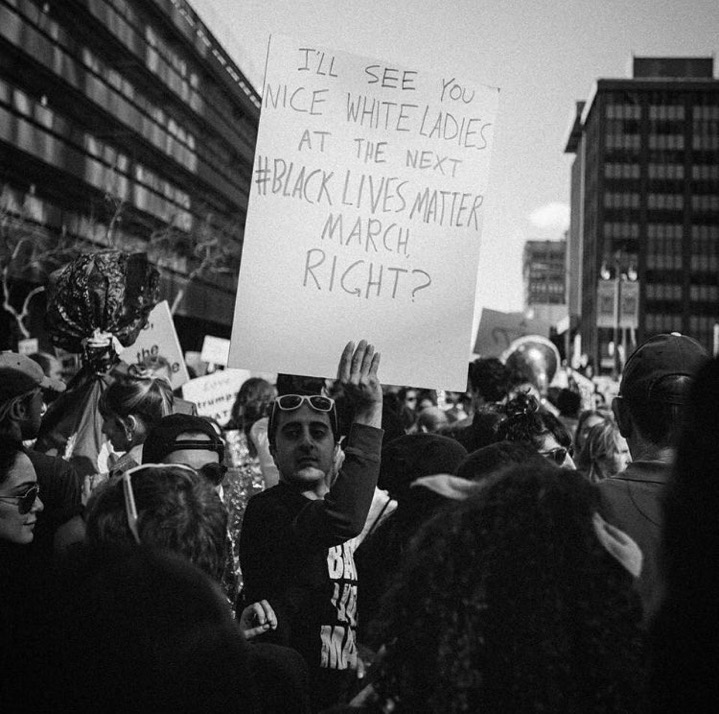 We're tempted not to write about "fun things to do in Philly;" it almost seems trivial. But fun is something we all undoubtedly deserve in these times. The other night, as we were surrounded by an illuminated crowd of different races and ethnicities, jumping together and shouting the words to Kendrick Lamar's "We Gon' Be Alright," we felt strange stirrings in our souls — unsure if it was recognition, or realization, or resignation; maybe all three. We were at the Foundry at the Fillmore Philadelphia, a venue Philly Beat has covered before (if you haven't read that piece check it out, it's pretty nice), being enchanted by rapper D.R.A.M's wide-ass smile and his ability to make dirty things sound cute and innocent. Philadelphia was a getaway. For many other Swat people, the Women's March on Philly (or even Washington) was their weekend getaway, joined by thousands of others who came together for collective empowerment and resistance, from all walks of life. And so the question is, what now? See all of you nice white ladies at the next Black Lives Matter march, right?
In all seriousness, many people in our community have been asking for ways to further involve themselves in meaningful, progressive ways. The good news is that in upcoming weeks, there is no shortage of organizing. For many people, political activism and advocacy have been integral parts of their work and Philly-experiences since long before the march(es). We're almost 97% sure that if you are reading this you are far more politically versed than us, but here's what Philly Beat has for you this week in terms of how to keep up the post-march momentum:
As simple as it sounds, social media is a great place to look for events (see Facebook, Twitter, and Instagram, your usual go-to's). Activism-oriented students and campus organizations will often post in the official and unofficial class pages, but if you check your "Events Near Swarthmore, PA" tab, you may be able to find other free to low-cost planning meetings, protests, and workshops open to the public.

The Lang Center for Social and Civic Responsibility is providing transportation funding for students to attend political events via SEPTA. Here's a recent message from Executive Director Ben Berger: "We will support students without respect to political affiliation or partisanship. We are here to help you learn and engage with the world."

What this means is that two main obstacles to involvement —knowledge of events and accessibility to those events — are made a bit less obstacle-y. The hosts of such meetups are a wide range of stakeholders in the Philadelphia community, such as arts and cultural centers, religious organizations, and immigrant advocacy centers, just to name a few. For example, yesterday the Arch Street United Methodist Church held a public discussion entitled "Let's End Gerrymandering." Later today, Jewish Voice for Peace and the People United USA are co-hosting a rally to surround the Loews Hotel — the site of the Joint Republican Retreat that is happening right at this moment. This week, from Jan. 23 to Jan. 28, is the Philly Educator's Black Lives Matter Week of Action, sponsored by the The Caucus of Working Educators Racial Justice Committee. To make your involvement easier, they've scheduled a calendar of free events throughout the city.
So we proceed. Tonight there is a film screening of "The 13th" and community talkback entitled "the effects of mass incarceration on Black and Brown communities" (4301 Wayne Ave). Tomorrow there is a panel discussion called "Demystify Black Women and Black Girls: Misogyny, Stigma, and Power" (Univeristy of Pennsylvania Graduate School of Education). On Saturday, Temple University is hosting a LGBTQ Youth Conversation about "Pariah" and "Moonlight." The list goes on and on — and so do the chances for continued education, listening, and collective brainstorming.

Ready to get your hands dirty, and looking specifically for opportunities to strategize? Repair the World: Philadelphia is hosting a workshop this Saturday afternoon by the name of "Escalating Political Resistance: Tactics for Racial Justice," featuring representatives from the Philly Coalition For REAL Justice, Black and Brown Workers Collective, and the Philly War Tax Resistance. Afterwards head over to Chinatown and give Asian Arts Initiative a visit. We're all encouraged to join the Philly Catalyst Project, New Sanctuary Movement, Reconstruction Inc., VietLead, and PA Working Families Party at a discussion on "Anti-Racist Strategies to Out-Organize Trump." Whether or not you currently consider yourself a part of the city's action community, the doors to these events are open to you — and we promise, easily findable via your Facebook search bar.

Yes, there's a lot of work to do, a lot of causes to stand by, a lot of emotions to process. But for that very reason, we believe that now is the time to get involved, especially if you have the emotional capacity, energy, and positionality to do so. It starts with listening, and for those who want to know to get started; we have one parting quote from Muslim-American activist Linda Sarsour's speech from last weekend's March on Washington:

"If you want to know if you are going the right way, follow women of color, sisters and brothers. We know where we need to go, and we know where justice is. Because when we fight for justice, we fight for it for all people — for all our communities "

See you all in the City of Brotherly [and Sisterly] Love soon.