In case you were wondering where the Swarthmore First-Generation/Low-Income clothing donations in Parrish East went recently, look no further. After Swarthmore students got first pick at the winter garment donations, Bryn Mawr College's Office of Admissions imposed a challenge on themselves. Maintaining the spirit of its eco-conscious and socioeconomically-inclusive ideals, Bryn Mawr created a campaign salvaging the unclaimed Swarthmore FLI merchandise.
Taking a trip to BMC's Office of Admissions, we received first insight into this campaign. After speaking briefly to the director of the campaign, we believe the goal was to show all repurposed clothing can be chic. As a low-income student, Sage loved nothing more than seeing allotted resources used by the privileged institution for a virtuous campaign.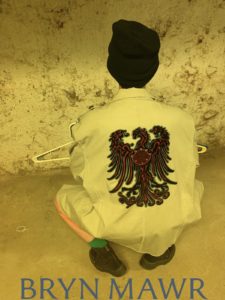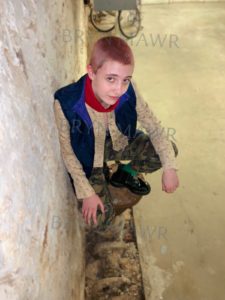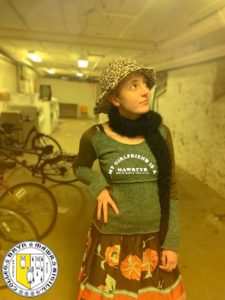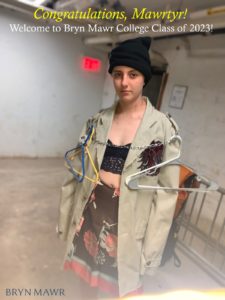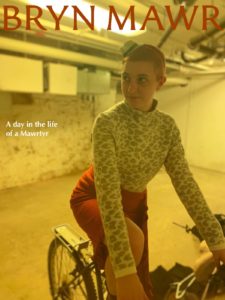 And now a message from our sponsors….

: What's a Mawrtyr?

: Well it's a Bryn Mawr student, just like we're Swatties! Also, thanks to the Sharples donation, we won the pumpkin carving contest.

: Bryn Mawr is awesome! Breaking the Bryn Mawr bubble is harder than it seems…
Dylan pledged a generous gift to Bryn Mawr of $450,000,000. Go Dylan!