Editor's note: This article was initially published in The Daily Gazette, Swarthmore's online, daily newspaper founded in Fall 1996. As of Fall 2018, the DG has merged with The Phoenix. See the about page to read more about the DG.
Libra
September 23 – October 22
Happy birthday (well within 30 days) Libra! This last week was rocky but things are going to get better– I promise! You want everyone else to be happy but you need to remember to take care of yourself. This Friday try to have a spa night with your friends to reconnect and care for each other. Pick up some honey from Sci Coffee Bar and avocados from the co-op and make DIY face masks!
Scorpio
October 23-November 21
Are you being indecisive again Scorpio? It's okay, but you need to make a decision eventually. If you wait too long both opportunities are going to be gone, so take action and choose one. This will be a powerful decision so reach out to a mentor for their advice. Be open to their decision even if it isn't the one that you thought that you were leaning towards. If you are still uneasy, seek out a Libra as they are good at balancing things.
Sagittarius
November 22 – December 21
Listen to me Sagittarius, you are going get through this. You are either putting up a front, trying to nap through your problems, or having a lot of cries in the Cornell 2nd bathroom (but shhhh, not too loud since it's a quiet zone). Sometimes it is okay to break down as long as in the end you are able to pull yourself together again. There will be an amazing ballet performance in LPAC this Thursday so carve out some time for yourself and head down. You might even run into a special someone, in a white and black striped shirt, who you had never considered before.
Capricorn
December 22 – January 19
In your quest to be practical and logical you might be missing out on an important aspect that will bring stability into your life. Looking at the bigger picture of your life right now will help center your motivation. Your new place to do work should be the Language Resource Center in Kohlberg. They have exercise balls instead of chairs, which will help you  be physically centered and stable. A strong core will lead to an even stronger mind-place.
Aquarius
January 20- February 18
Hey Aquarius, you have been taking time to yourself, which is great, but there might be someone out there that just needs you to hold their hand. This week, step out of your comfort zone and do something you wouldn't normally do. Personally, I suggest taking someone out to lunch at Essie's. I know it's not a meal swipe but (hopefully) you have enough points to spare.
Pisces
February 19 – March 20
Be a fish. "What?" you might ask, but listen here. There is a koi pond outside of the study abroad office near Willets and McCabe. Go there and watch the koi fish swimming with the water. Their smooth movements and steady pace will calm you and help you flow through your heavy work load.
Aries
March 21- April 19
Keep smiling Aries! Your bright personality and perseverance motivates all of your friends. You are an inspiration to them all and they need to see you hurtling ahead onto your problems with a smile on your face to let them know that they can too. All of your work can be exhausting so I suggest switching up your nap location. I know, I know, you love napping in Underhill, but there is a study room in McCabe that is just filled with bean bags. You honestly don't know what you are missing and should seriously check it out, maybe on Wednesday at 10:30 am?
Taurus
April 20- May 20
People see how loyal you are Taurus, and they love you for it, but you are starting to feel like they are abusing that aspect of your personality. When this happens, stand your ground. Even if they are someone that is very close to you it is imperative to tell them where your limits are and that you require their respect. Wander down to the Matchbox and practice this talk on the elliptical — a great place to think!
Gemini
May 21-June 20
This weekend was the best! You are feeling great and ready to take on the week WOOHOO! Or are you? What about that midterm you forgot about? And the class that you have an Ed placement for? Breathe in and breathe out. You are a gemini after all and can easily handle being excited and being super busy. If you end up staying up late on Monday night, make sure you stop by McCabe at midnight for some free coffee and snacks. But watch out for another gemini wearing khaki pants, they are not your friend!
Cancer
June 21-July 22
Okay Cancer, I know you are full of love and are longing to take care of someone, it's just in your nature, but have you considered taking care of yourself? If you feel that caring for yourself is too selfish, then go down to the arboretum and get a plant. The plant will be a metaphor for yourself and will not be mean to you if you don't take care of it because plants are full of love, sunlight, and positive energy.
Leo
July 23-August 22
Looking for another way to be a leader in the Swarthmore community? Since you are a Leo you are always leading the way and what's better than to start doing yoga on Parrish Beach in the mornings. Once you tell your friends about your plan there's no way they could resist a 20 minute sunrise salutation. It will start off your day the right way and will create a more flexible mind-space for the adversity and change which is sure to soon come.
Virgo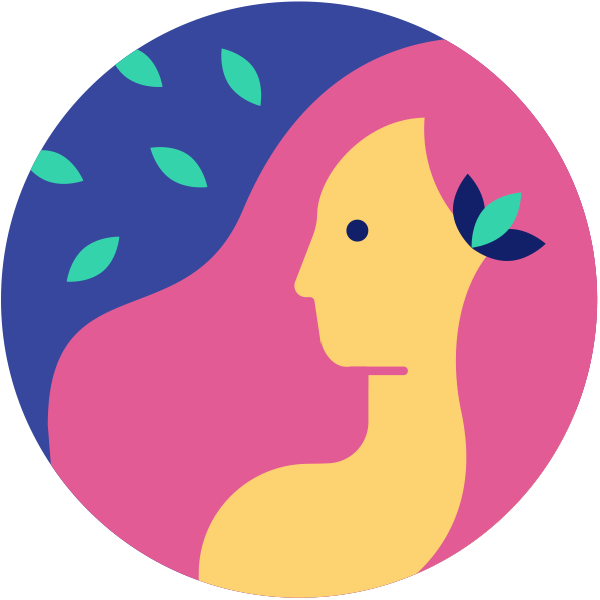 Aug 23- Sept 22
Your independent nature might have accidently offended one of your friends. It is important to remind them that just because you might not need their help or assistance doesn't mean that you don't want it. Bring them to the whisperbench in the Cherry Tree Grove and try to explain to them what you meant. The physics of the circumference and density of the bench will help combine your energies to pull a greater understanding and friendship between you two. But be careful and make sure that the temperature is above 65 degrees or your friend will be too cold and not want to go to the bench, which could further isolate you.