Faculty deliver letter in support of divestment to Board of Managers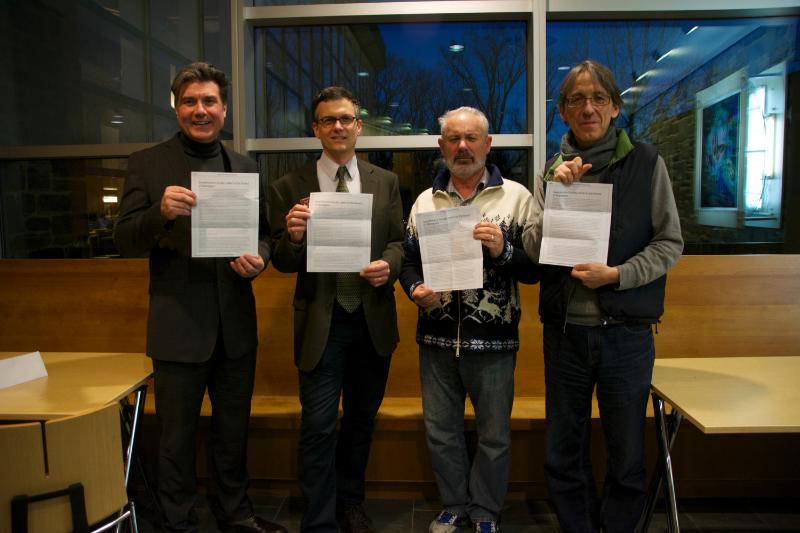 93 faculty members presented a letter calling on the Board of Managers to divest from fossil fuels Friday night at the board's February meeting. Throughout a reception in Eldridge Commons, various faculty members approached members of the Board about divestment. Faculty used the letter to talk about divestment and to evidence a majority of the faculty's desire to divest — a desire in-line with that of 950 students, who have called on the board to divest as well.
This move comes in the wake of the college's sustainability charrette last week, which sparked conversations amongst students, staff, faculty and the Swarthmore community regarding the college's commitment to sustainability, and how divestment might play a significant role in making that commitment. The faculty members involved in the initiative Friday night viewed their actions as a natural reaction to the charrette.
"We appreciate the growing attention that the Board has paid to sustainability at the College. The reception provided an opportunity for us to express our thanks and share our interest in divesting the endowment of fossil fuels and reinvesting in alternative energy solutions," said Sociology Professor Lee Smithey. "Swarthmore has a wonderful opportunity to be a leader as climate science requires us to mount a multi-faceted response, including divestment from fossil fuels."
The signed copy of the letter can be found here: http://bit.ly/facdivest15